Pull-Ups Baby Pants Machine
· Ultrahigh-speed operation with constant production stability
· Turn-key solutions with customized plan and service
· High automation with cost-saving production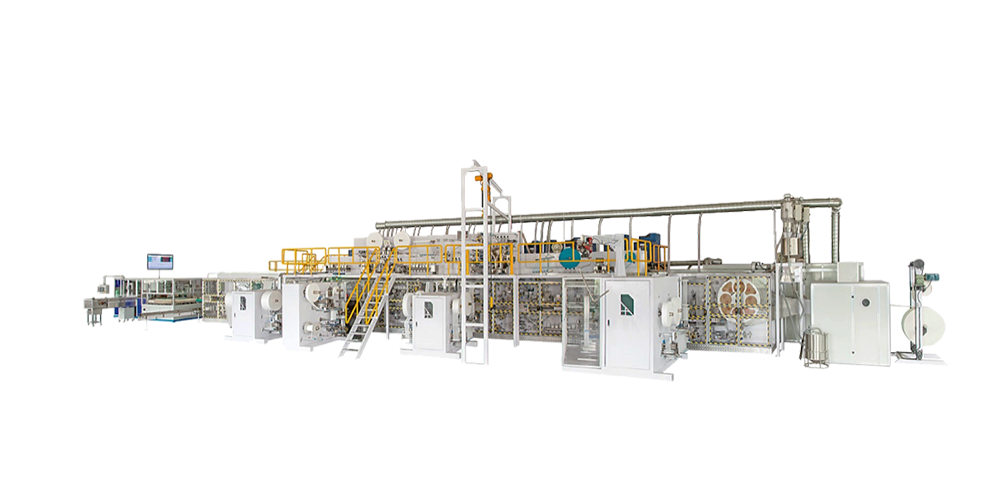 Get a consultation with our sales experts
PROVIDE YOU A CUSTOMIZED AND OPTIMAL SOLUTION FOR YOUR BUSINESS
Support you with professional after-sales service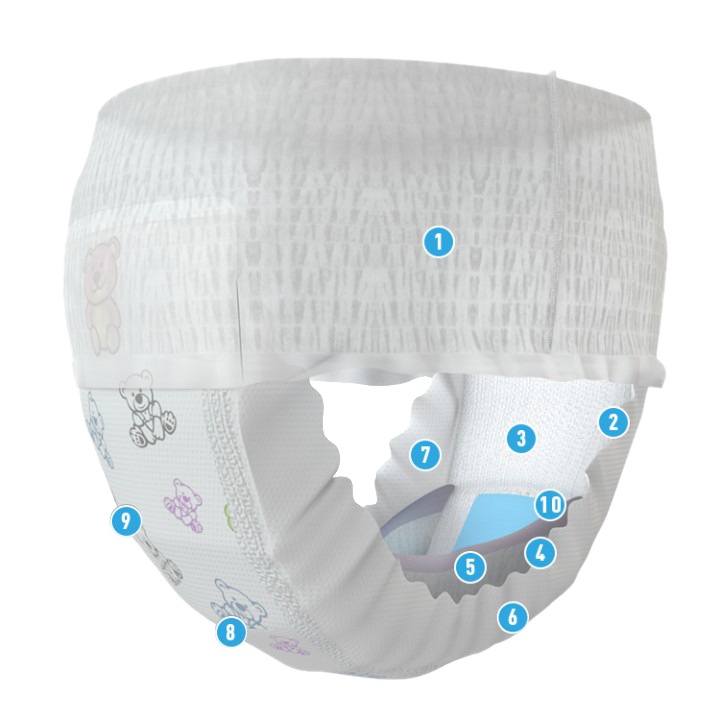 Product Design
8
Cloth like or breathable PE backsheet
9
Wetness indicator Disposable tape
Pull-ups baby panty perfectly achieves the integration of best comfort with optimal liquid absorption, making baby feel freedom with no burden. This type is commonly popular in Asia, Africa, Middle East and Tropical countries, growing in Europe and America as well.
The best option to make you unsurpassed in the market
What we truly care about is the perfect operation of production lines, including highly efficient and stable production, premium and comfortable products, and satisfying solutions & service for your business. Innovative technology and high automation control have made the production process perfect, and the features of products produced are ease-of-use, comfort, skin-loving, and air permeability. With the design of easy-wearing and panty-like, pull-ups baby panty makes baby move freely and flexible, preventing liquid leakage as well, which ensures you to be absolutely advantaged in the market.
Benefits from

Baby Pants Machine
Remain top-class quality and ultra-stable process
Under the operation with ultra-high speed, the pull-ups baby panty production lines still maintains high quality production performance up to maximum 800 pieces per minute, which ensures your products to be the most trustworthy and sought-after in the market.
Tension and automatic deviation correction system
Our pull-ups baby panty production lines have owned tension control with buffering system, automatic material conduction system and deviation correction system to ensure stable operation during the whole production, which makes your production keep high efficiency and accuracy, quickly standing out from the market.
Production visualization ensures the production safety and clarity
Pull-ups baby panty machines have achieved visualization of the production process by touch-screen controlling, including quantitative operation of raw materials, detection and display of production speed, cumulative output, raw material loss, malfunction of vacuum pump and so on. This will improve safety of operation and production efficiency, making you worry-free about all processes.
High automation control leads to cost-saving production
We have achieved the integration of automation and production, providing the visual inspection system, automatic packaging system and automatic dedusting system as optional choices to support your business. Highly automatic control ensures the production process is more sustainable, accurate, energy-efficient, making you save cost to the greatest extent and acquire high returns on investment.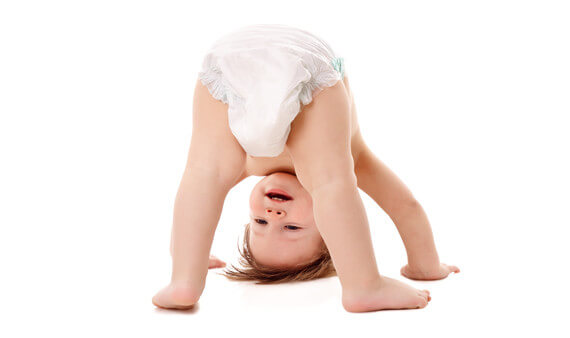 Detailed parameters in Baby Diaper Machine
Maximum Volume
960 million pieces/year
Designed Machine Speed
500/1000/2000 pcs/min
Contact Us for Any Inquiries:
For any inquiries or feedback, please use our contact form. Our service team will reply to you ASAP.