STAY IN PROFESSION, KEEP QUALITY FIRST
Baby Open Diaper Machine
· Ultrahigh-speed operation with constant production stability
· Turn-key solutions with customized plan and service
· High automation with cost-saving production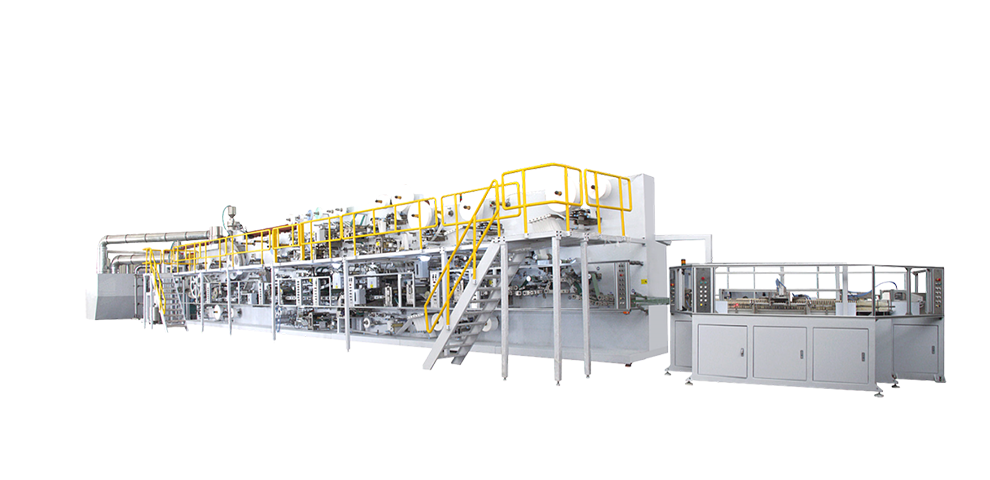 Get a consultation with our sales experts
PROVIDE YOU A CUSTOMIZED AND OPTIMAL SOLUTION FOR YOUR BUSINESS
Support you with professional after-sales service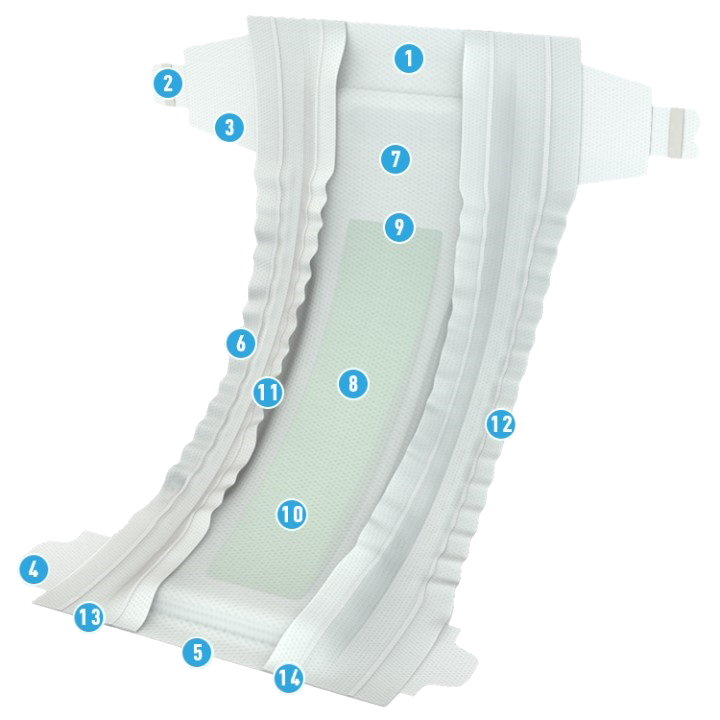 Product Design
1
In line laminated waist band
2
Refastening tape tab closure
13
Cloth like or breathable PE backsheet
The T-Shape is a classic type of baby diaper with the best comfort and optimal liquid absorption, and it allows you to produce efficiently with the lowest cost and zero-wasted materials. T-Shape baby diaper is commonly popular in the global area, particularly in Europe, America, and Middle-East.
Premium quality with innovative technologies makes you stand out from the market
We understand that there are high standards in comfort and safety for the baby diaper industry, thus we are committed to pursuing excellent product quality and stability. With the integration of high automation, innovative technology and ultra-stable production process, our baby diaper production lines provide you separate types of machines and turn-key solutions for your business, and makes you a reliable and sought-after supplier in the market, and acquire quick return on your investment.
Benefits from

Baby Diaper Machine
Remain top-class quality and exceeding stable process
Under the operation with ultra-high speed, the baby diaper production lines are still able to maintain the high quality of products and stable process, which ensures your products to be the most trustworthy in the market.
High speed operation ensures production efficiency
Our baby diaper production lines keeps high speed operation, and the maximum speed reaches 1000 pieces per minute, making your production more efficiency and quickly standing out from the market.
Full servo driving with advanced technology
With full servo driving and technical control, our baby diaper production lines show reliable accuracy and timeliness, keeping the highest productivity under per unit weight and volume. The motion controller adopts optical fiber communication technology to improve the running speed and shorten the operation response time, and improve the correspondence of the whole machine. We also provide you a customized solution depending on your business and you are worry-free about all processes.
High automation control leads to cost-saving production
We have achieved the integration of automation and production, providing the visual inspection system and automatic packaging system as optional choices to support your business. Highly automatic control ensures the production process is more sustainable, accurate, energy-efficient, and makes you save cost to the greatest extent.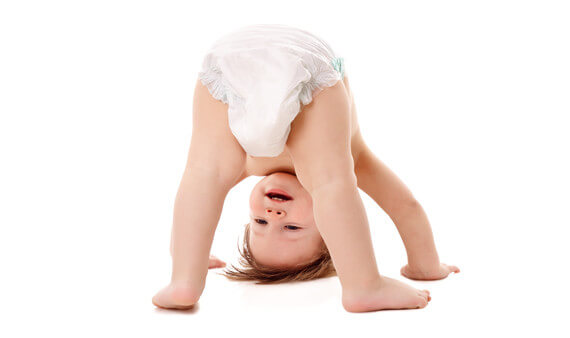 Detailed parameters in Baby Diaper Machine
Maximum Volume
480 million pieces/year
Designed Machine Speed
350/500/1000 pcs/min
Contact Us for Any Inquiries:
For any inquiries or feedback, please use our contact form. Our service team will reply to you ASAP.